PLAYMOBIL-Mozart..
ArtNr: 94995
This exclusive PLAYMOBIL-Mozart (The Salzburg Mozarteum Foundation and geobra brandstätter stiftung/PLAYMOBIL) will be available 4th of November.
This PLAYMOBIL-Mozart includes:
- PLAYMOBIL packaging
- a Mozart figure with violin and bow
- booklet (12 pages) about Salzburg, Mozart and his life
Height: 7,5 cm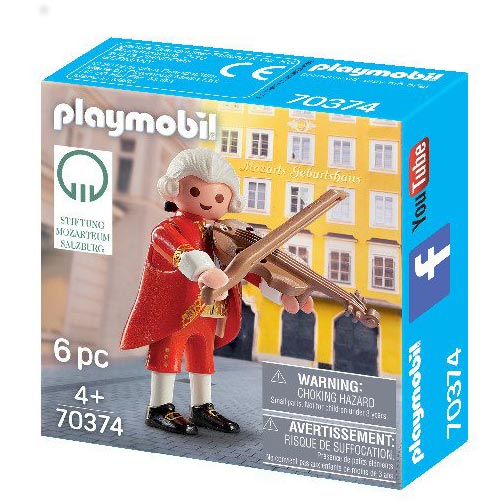 WARNING! Not suitable for children under three years of age due to the danger of suffocation caused by small parts. Please keep this address!
ATTENTION ! Ne convient pas aux enfants de moins de 3 ans : risque d'asphyxie à cause de petits éléments ! Adresse à conserver !