Product of the month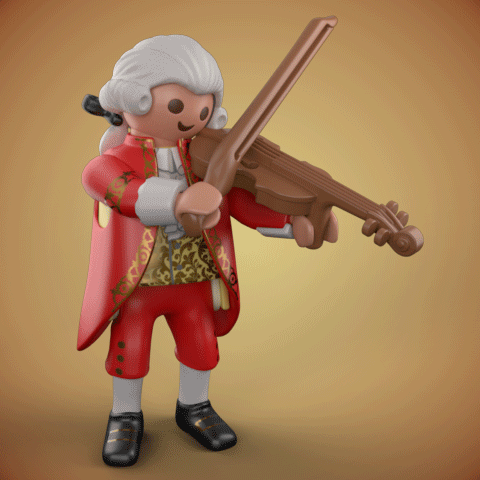 PLAYMOBIL-Mozart
DETAILS
This exclusive PLAYMOBIL-Mozart (The Salzburg Mozarteum Foundation and geobra brandstätter stiftung/PLAYMOBIL) will be available 4th of November.
This PLAYMOBIL-Mozart includes:
- PLAYMOBIL packaging
- a Mozart figure with violin and bow
- booklet (12 pages) about Salzburg, Mozart and his life
Height: 7,5 cm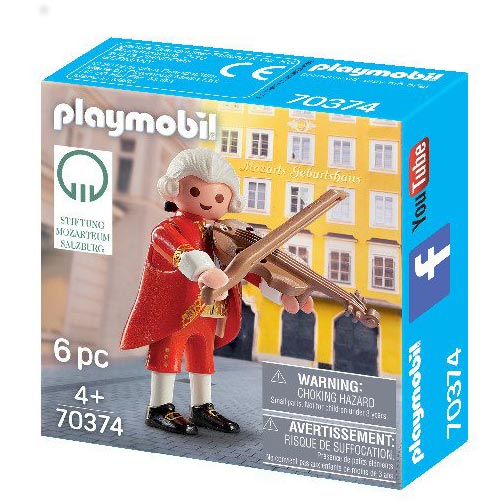 WARNING! Not suitable for children under three years of age due to the danger of suffocation caused by small parts. Please keep this address!
ATTENTION ! Ne convient pas aux enfants de moins de 3 ans : risque d'asphyxie à cause de petits éléments ! Adresse à conserver !


Welcome!
Mozarthaus Salzburg is a 100% subsidiary of The Mozarteum Foundation Salzburg (Internationale Stiftung Mozarteum). The Mozarteum Foundation is a non profit organisation, which preserves and fosters the cultural heritage of Mozart.
Mozarthaus Salzburg runs the museum shops in Mozarts Birthplace (Getreidegasse 9), Mozart Residence (Makartplatz 8) and an online shop.
Everybody´s Mozart: our shops offer you Mozart from A to Z.
Our assortment contains a wide range of Mozart related publications, CD´s, DVD´s, stationary, clothes and various souvenirs. Many articles are exclusively available in Mozarthaus: facsimiles published by the Mozarteum Foundation Salzburg, CD´s recorded on the original instruments of Mozart and various souvenirs.
Our team consists of seven highly motivated and well trained employees, who would be more than happy to assist you!